Organisation profile
Profile Information
The Values and Sustainability Research and Enterprise Group has three themes: Values-based Approaches, and Residential Recycling, linked with the pervasive theme of Sustainable Design.
Values-based approaches
(see also www.WeValue.org)
A core f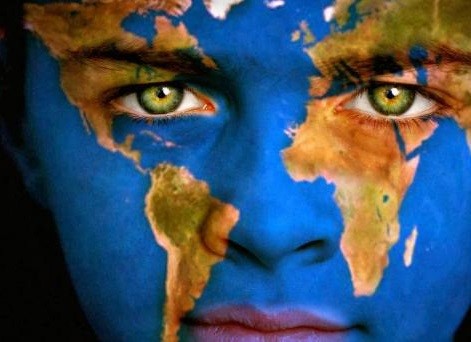 ocus of the Values and Sustainability Research Group is designing values-based approaches within a variety of different contexts. We understand 'values' as people's judgements about what is important or meaningful in their lives (Oxford English Dictionary, 2014).Our research uses in-situ shared human values as a lens for investigating different perspectives on current issues in society, new measures for society, business and organisational studies, and environmental sustainability.
Our work draws on shared values concepts from multiple disciplines including environmental sciences, education, design, development studies, and organisation studies, but takes it a step further by providing a rigorous approach for defining and developing measures for shared values by focusing on intersubjective authority and defining values through values-based indicators.
In collaboration with project partners from the voluntary sector, businesses, universities, schools and faith-based organisations, we have successfully applied this principle to design values-based approaches for a variety of contexts and purposes.
In-situ shared values of rural communities
Clarifying shared values for project co-design
Strategic planning – clarification and prioritising of aspirational values
Values-based project monitoring and evaluation
Mapping values-based values in wider society
Mapping the legacies of community-university research partnerships
Sustainability indicators: local development and/or measures
Education for Sustainability (EfS)/Education for Sustainable Development (ESD) in schools, universities and non-formal settings
Identifying and celebrating acts of compassion in health services
More detailed information on our wide range of studies can be found at www.WeValue.org.
This work builds directly on an EU FP7 project ESDINDS.
Its transcendence above paradigm boundaries gives design a privileged perspective and provides fertile ground for building up a framework of knowledge
Residential Recycling (especially food waste in China)
Professor Harder is currently a China National Thousand Talents Professor based at Fudan University in Shanghai, which has given her an opportunity to study residential recycling, especially food waste separation. Shanghai's population of 23 million consists of 25,000 gated communities, each with their own waste station: this sets the stage for of multiple experimental interventions in behaviour change. Over the last three years the Brighton and Fudan teams have worked to systematically explore determinants of behaviour change as food waste separation systems are rolled out, and to draw generalizable lessons from the plethora of case studies in waste management and investigations of narrow sets of parameters in social psychology, with the aim of producing clear advice and handbooks for NGOs and local groups to facilitate behaviour change.
The project aims are
To systematically design, develop and test ways to increase residential separation of food waste, focussing on behaviour change and waste management techniques
To design frameworks which bridge effective practice to related systems of academic knowledge
The project has shown that typical governmental implementation of policy by informing residents is ineffective for food waste recycling, and much more complex and subtle behavioural change concepts need to be invoked. A draft framework of 13 domains of behaviour determinants has been developed which allows practitioners to more effectively plan successful programs. This has being tested by an NGO in one part of Shanghai, and is now being developed for scaling up more widely in one district.
Sustainable Design
The group is developing theoretical work that examines how, by putting design at the core of a research agenda, researchers can link together academic disciplines and then move beyond them, and also return to make contributions in them separately. In particular we have contributed to the development of a new framework for participation in the context of projects, organisations and community-engaged research, and developed a platform of work on designing values-based approaches for different contexts.
Our researchers are contributing to leading research in design, and in particular the development of scholarship in theories of participation, design issues in community-university partnership research. The group especially draws on the trans-disciplinary potential of design research and practice to address society issues, and to design values-based approaches relevant to a variety of different contexts. We draw on design research in values, Human-Computer Interactions (HCI), co-design, social design, and sustainable design.
Fingerprint
Dive into the research topics where Values and Sustainability Research and Enterprise Group is active. These topic labels come from the works of this organisation's members. Together they form a unique fingerprint.
Collaborations and top research areas from the last five years
Recent external collaboration on country/territory level. Dive into details by clicking on the dots or