Profile Information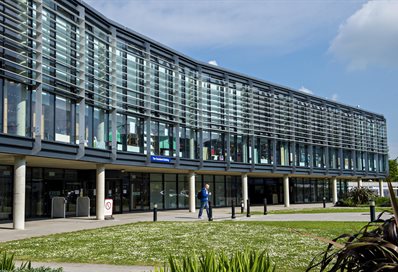 Research within the School of Education puts social justice and the development of critical understanding at the heart of its work with people of all ages, and from all walks of life. Using participatory and innovative methods, we generate new knowledge and insights which contribute to shaping local, national and international policy, bringing the vitality of learning and teaching to a range of cultures and environments.
Based in the Checkland Building on the University of Brighton's Falmer Campus, our research-informed teaching and doctoral supervision ensures a vibrant, contemporary, and relevant experience for our trainee teachers and research students, who emerge to educate and inspire those with whom they engage.
Our research environment and development is built around four thematic Research and Enterprise Groups (REGs): Children and Young People's Voice and Education REG; Higher Education Pedagogies and Policy REG; Narrative and Biographical Methodologies in Education REG; Pedagogy, Professional Learning and Organisational Change REG.
We draw upon: narrative and biographical methodologies; our keen interest in teacher knowledge, identity and practice; and our enthusiasm for learners' rights and voice. Through these we build expertise in areas of fundamental pedagogical importance to both individuals and policymakers.
Fingerprint
The fingerprint is based on mining the text of the scientific documents related to the associated persons. Based on that an index of weighted terms is created, which defines the key subjects of research unit
youth work
Social Sciences
youth worker
Social Sciences
education
Social Sciences
narrative
Social Sciences
curriculum
Social Sciences
Network
Recent external collaboration on country level. Dive into details by clicking on the dots.

Price, M.
,
23 Apr 2019
,
12
,
1
,
p. 70-76
7 p.
Research output: Contribution to journal › Article › Research › peer-review
Moncrieffe, M.
, Asare, Y. &
Dunford, R.
,
1 Jan 2019
, (Accepted/In press)
CLT Learning and Teaching post-conference publication, 2018.
Research output: Chapter in Book/Conference proceeding with ISSN or ISBN › Conference contribution with ISSN or ISBN › Research › peer-review
Jools Page (Examiner)
Activity: External examination and supervision › Research degree
Viv Ellis (Editor), Mariana Souto-Manning (Editor), Keith Turvey (Editor)
Activity: Publication peer-review and editorial work › Editorial work
Marlon Moncrieffe (Presenter)
Activity: External talk or presentation › Invited talk