Profile Information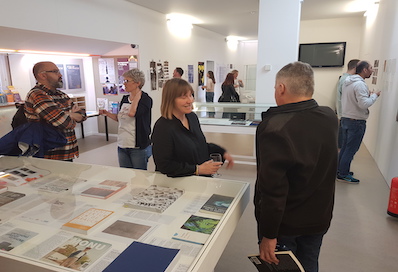 The School of Architecture and Design is home to a community of academics and practitioners whose work focuses on key issues of social and environmental concern. Research is central to our academic practice and often informed by our professional work. Our research encompasses applied and theoretical approaches in equal measure and much of it is marked by interdisciplinarity and international cooperation, through leadership and participation in major grant projects. 
We study themes of global importance in local contexts and engage with local concerns from a global perspective. As a design school, we embrace a wide range of methodologies, including scientific, humanities, and design research. We aim to bring these dimensions into our teaching at all levels of study, including and in particular our growing postgraduate research culture, and interlink our research with the world of professional architectural and design practices and our professional bodies. 
School of Architecture and Design researchers are at the forefront of international work on the circular economy, urban farming, and social design and engaged in preventive healthcare design, studies in communal land use, and feminist pedagogies.
Fingerprint
Dive into the research topics where School of Architecture and Design is active. These topic labels come from the works of this organisation's members. Together they form a unique fingerprint.
Network
Recent external collaboration on country level. Dive into details by clicking on the dots.

Bohn, K.
& Edwards, F.,
21 Jan 2020
, (Accepted/In press).
Research output: Contribution to conference › Abstract
Viljoen, A.
&
Bohn, K.
,
17 Feb 2020
,
Achieving sustainable urban agriculture.
Wiskerke, J. (ed.).
One ed.
Cambridge,
Vol. One
.
p. 61-100
40 p.
Research output: Chapter in Book/Conference proceeding with ISSN or ISBN › Chapter
Sutherland, S.
& Gault, A.,
2020
,
Does Design Care...?! Head-to-Head Debates.
Rodgers, P., Bremner, C. & Innella, G. (eds.). Lancaster:
Lancaster University
,
p. 21-33
12 p.
Research output: Chapter in Book/Conference proceeding with ISSN or ISBN › Chapter
Ben Sweeting (Participant)
12 Sep 2020
→
13 Sep 2020
Activity: Events › Conference
Ben Sweeting (Participant)
12 Sep 2020
→
13 Sep 2020
Activity: Events › Conference