Organization profile
Profile Information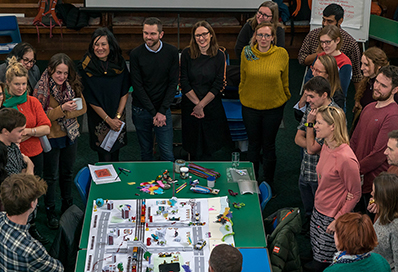 The School of Applied Social Science is an interdisciplinary school of over 75 academic and research staff based on the University of Brighton's Falmer campus. Researchers work collaboratively across four Research and Enterprise Groups (REGs) in addressing challenges of social, health, psychological, spatial, and environmental injustice, seeking to transform policy and practice on global and more local scales.  These are: Criminology REG;  Mental Health & Emotional Wellbeing REG; Care, Ethics and Participation REG; and Cities and Injustices REG.
The school has a range of expertise in co-designed, mobile and creative research methodologies and methods, including work with older people, children, LGBT communities, migrants, refugees and those affected by chronic health conditions. We also carry out renowned research on gun control, sexualities and complexity in public policy. We have nurtured partnerships with a range of organisations, locally nationally and internationally. For example, collaborative research into emotional and mental health is carried out with Sussex Partnership Trust and work on digital healthcare with Brighton and Sussex University Hospitals Trust and the Brighton and Sussex Medical School and clinical sites across five European countries.
International collaborations include the Ageing and Communication Technologies International Partnership (ACT) on generational engagements with digital technologies and research on intergenerational sensory experiences of space with the University of Eastern Finland (SENSOTRA). Our research attracts funding from AHRC, ESRC, Wellcome Trust, NIHR, ERC Horizon 2020, Alzheimer's Society, the Independent Social Research Foundation and others.
Fingerprint
Dive into the research topics where School of Applied Social Science is active. These topic labels come from the works of this organisation's members. Together they form a unique fingerprint.
Network
Recent external collaboration on country/territory level. Dive into details by clicking on the dots or