Profile Information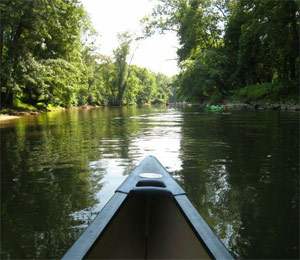 There is currently growing national and international interest in practice-based learning and pedagogy in the context of health and social care education.
The practice-based learning and pedagogy group will be a focal point for supporting staff engaged in pedagogic research within the School of Health Sciences (SHS). This R and E group represents, facilitates and promotes practice-based learning and pedagogic research within the SHS and aims to provide opportunities for interprofessional pedagogic research with colleagues from other schools at the University of Brighton and externally.
It will foster a research community, engaging with colleagues, doctoral and taught postgraduate students to enable colleagues to publish and disseminate their research and to promote pedagogic research that has impact.
External partners
NHS partners including Brighton and Sussex University Hospital, Sussex partnership, Western Sussex Hospitals Foundation NHS Trust, Boras University of Sweden, University of Calgary, Universities in Finland.
Expertise
Members of the practice-based learning and pedagogic R and E group have expertise in research that focuses on practice-based learning, teaching and assessment; resilience; problem – based learning; transition from campus to practice, Interprofessional Education (IPE);Technology Enhanced Learning (TEL); work-related learning  including learning factors, sustainability of education practices.
Fingerprint
The fingerprint is based on mining the text of the scientific documents related to the associated persons. Based on that an index of weighted terms is created, which defines the key subjects of research unit
occupational therapy
Social Sciences
occupational therapist
Social Sciences
therapist
Social Sciences
Intellectual Disability
Medicine & Life Sciences
experience
Social Sciences
education
Social Sciences
Occupational Therapy
Medicine & Life Sciences
Network
Recent external collaboration on country level. Dive into details by clicking on the dots.

Willmer, M.
, Whiffin, S.,
Stewart, M.
,
Taylor, I.
&
Saintas, L.
,
20 Jun 2018
,
Nurturing Co-construction.
Wisker, P. G., Marshall, L., Greener, S. & Canning, J. (eds.).
p. 61-70
9 p.
Research output: Chapter in Book/Conference proceeding with ISSN or ISBN › Conference contribution with ISSN or ISBN › Research › peer-review
Henry Joseph, L.
, Hancharoenkul, B., Sitilertpisan, P., Pirunsan, U. & Paungmalia, A.,
11 Mar 2018
,
In :

Asian Journal of Sports Medicine.
9
,
1
Research output: Contribution to journal › Article › Research › peer-review
David Haines (Examiner)
Activity: External examination and supervision › Research degree
Leonard Henry Joseph (Visiting researcher)
12 Jan 2015
→
31 Dec 2018
Activity: Visiting position › Visiting an external academic institution