Organization profile
Profile Information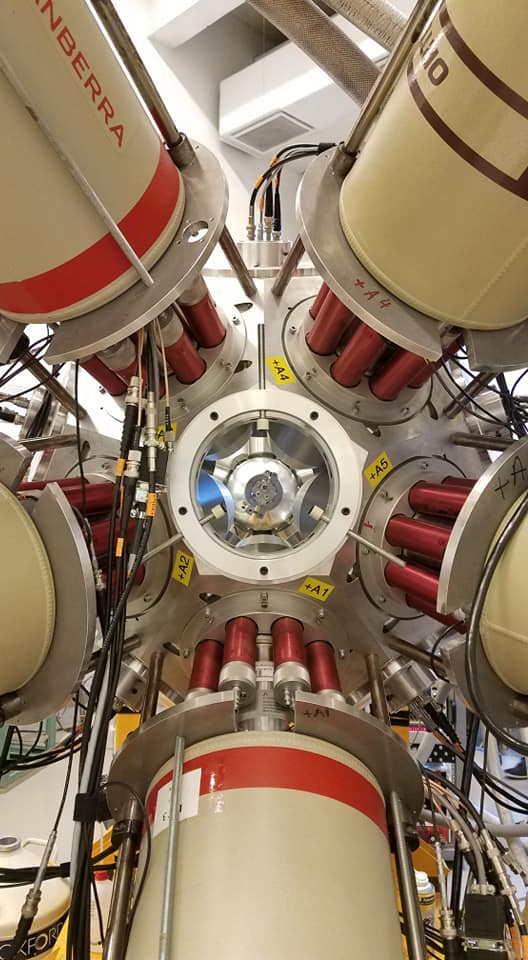 Group leader: Professor Alison Bruce. The nuclear physics research group studies the properties of atomic nuclei by using the techniques of gamma-ray and electron spectroscopy. Experimental work is carried out in collaboration with physicists from other UK universities at international facilities in Europe, North America and Japan.
The group has many years of expertise in studying isomeric states and using them as a probe to uncover complicated nuclear configurations. Recent developments have included extending the region of study to nuclei near the limits of stability.
Fingerprint
Dive into the research topics where Nuclear Physics Research and Enterprise Group is active. These topic labels come from the works of this organisation's members. Together they form a unique fingerprint.
Network
Recent external collaboration on country/territory level. Dive into details by clicking on the dots or

Profiles
Person: Doctor of Philosophy

Person: Doctor of Philosophy
1/10/17 → 30/09/21

Project: Grant

1/08/14 → 30/09/18

Project: Grant
Rudigier, M., Podolyák, Z., Regan, P. H.,

Bruce, A. M.

, Lalkovski, S., Canavan, R. L., Gamba, E. R., Roberts, O., Burrows, I., Cullen, D. M., Fraile, L. M., Gerhard, L., Gerl, J., Gorska, M., Grant, A., Jolie, J., Karayonchev, V., Kurz, N., Korten, W., Lazarus, I. H.

& 9 others

, ,

18 Apr 2020

,

In: Nuclear Instruments and Methods in Physics Research, Section A: Accelerators, Spectrometers, Detectors and Associated Equipment. 969

, 163967.

Research output: Contribution to journal › Article › peer-review

Koseoglou, P., Werner, V., Pietralla, N., Ilieva, S., Nikšić, T., Vretenar, D., Alexa, P., Thürauf, M., Bernards, C., Blanc, A.,

Bruce, A. M.

, Cakirli, R. B., Cooper, N., Fraile, L. M., De France, G., Jentschel, M., Jolie, J., Köster, U., Korten, W., Kröll, T.

& 17 others

, ,

6 Jan 2020

,

In: Physical Review C. 101

,

1

, 014303.

Research output: Contribution to journal › Article › peer-review

Ha, J., Sumikama, T., Browne, F., Hinohara, N.,

Bruce, A.

, Choi, S., Nishizuka, I., Nishimura, S., Doornenbal, P., Lorusso, G., Söderström, P. A., Watanabe, H., Daido, R., Patel, Z., Rice, S., Sinclair, L., Wu, J., Xu, Z. Y., Yagi, A., Baba, H.

& 30 others

, ,

20 Apr 2020

,

In: Physical Review C. 101

,

4

, 044311.

Research output: Contribution to journal › Article › peer-review