Profile Information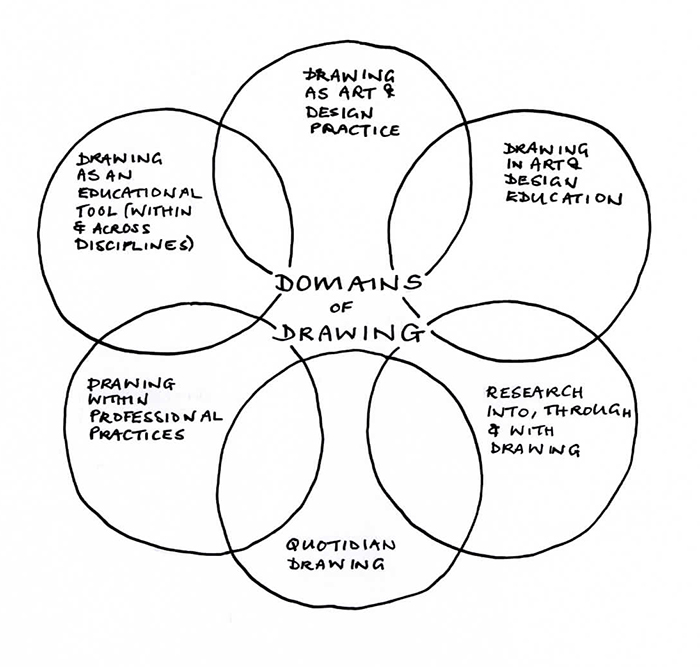 In the context of growing national and international interest in the relationship between drawing and cognition, perception, visual information, communication and the development of creativity, the Drawing Research and Enterprise Group provides a cross-school forum for critical and creative debate. 
Drawing research is multidisciplinary and has a range of interpretations and applications across fields. The Drawing REG focuses, represents, facilitates and promotes drawing research, scholarship and social partnership work in the School of Art and across other University of Brighton schools.
The group seeks, sustains and develops collaborative drawing research and partnership opportunities with individuals and organisations externally. It nurtures a strong connection with the university's doctoral and taught postgraduate community as an important resource through which new knowledge and applications of drawing are identified, articulated and disseminated.
Our research themes are: Drawing, education and method, Drawing, health and wellbeing, Drawing, space and place.
Fingerprint
Dive into the research topics where Drawing Research and Enterprise Group is active. These topic labels come from the works of this organisation's members. Together they form a unique fingerprint.
fine arts
Social Sciences
Network
Recent external collaboration on country level. Dive into details by clicking on the dots.

Zambelli, A.
1/01/19 → 31/12/21
Project: Grant
Findley, J.
,
23 Jan 2019
,
FTC Futurescan 4: Valuing Practice.
Research output: Chapter in Book/Conference proceeding with ISSN or ISBN › Conference contribution with ISSN or ISBN › Research › peer-review
Bullen, D.
,
20 Jun 2019
Research output: Non-textual output › Exhibition › Research
Roderick Mills
(Reviewer)
Activity: Publication peer-review and editorial work › Publication Peer-review
Duncan Bullen
(Presenter)
Activity: External talk or presentation › Invited talk