Profile Information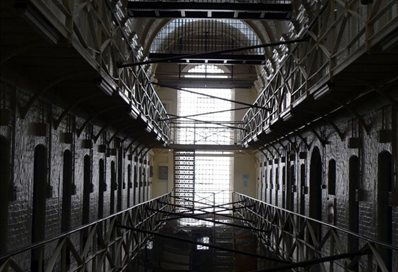 The Criminology Research and Enterprise Group combines critical approaches to the traditional concerns of criminology and criminal justice with research interests in social control, surveillance and security, as well as forms of deviance, protest and resistance. 
Thus, while we are interested in undertaking work which explores the operation of criminal justice systems, we are as often preoccupied by the recognition that such 'systems' are frequently dysfunctional and that justice may not always be their chief purpose or outcome.
We have a range of expertise in co-designed and creative research methodologies and methods, including work with older people, children, LGBT communities, Afghan migrants and Roma communities and those affected by chronic health conditions. We also carry out renowned research on social movements, gun control, sexualities and complexity in public policy. We have nurtured partnerships with a range of organisations, locally nationally and internationally. For example, collaborative research into emotional and mental health is carried out with Sussex Partnership Trust and work on digital healthcare with Brighton and Sussex University Hospitals Trust and the Brighton and Sussex Medical School and clinical sites across five European countries. International collboarations include the Ageing and Communication Technologies International Partnership (ACT) on generational engagements with digital technologies and research on sensory engagements with space with universities in Finland and Slovenia (SENSOTRA). Our research attracts funding from AHRC, ESRC, Wellcome Trust, NIHR, ERC Horizon 2020, Alheimers Society, the Independent Social Research Foundation and others.
Fingerprint
Dive into the research topics where Criminology Research and Enterprise Group is active. These topic labels come from the works of this organisation's members. Together they form a unique fingerprint.
Network
Recent external collaboration on country level. Dive into details by clicking on the dots.

Simpson, A.,
24 Feb 2018
,
From Financial Crisis to Social Change: Towards Alternative Horizons.
Geelan, T., Gonzalez Hernando, M. & Walsh, P. (eds.). London:
Palgrave Macmillan
Research output: Chapter in Book/Conference proceeding with ISSN or ISBN › Chapter
Squires, P.,
29 Nov 2018
,
Gun Studies: Interdisciplinary Approaches to Politics, Policy and Practice.
Carlson, J., Shapira, H. & Goss, K. (eds.).
1 ed.
Routledge
Research output: Chapter in Book/Conference proceeding with ISSN or ISBN › Chapter