Profile Information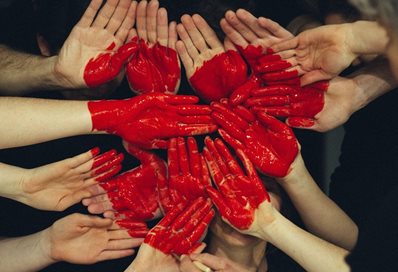 Working directly through our social enterprise and network, which is known as 'Boingboing', the Centre of Resilience for Social Justice tackles disadvantage and brings genuine change to people's lives around the world.
Our researchers cross the fields of healthcare, sociology, media studies and arts practices. The team includes academics, social workers, teachers, experts through experience and service users. Some of us have multiple identities. Together we address health, social and ecological inequalities in the UK, Europe and Africa.
Research and enterprise feed off each other through our committed co-production model. This ensures genuine impact and an academic rigour that can offer real-world solutions to a range of different communities and their individual challenges. The set of extended networks we have fostered work across disciplinary and linguistic boundaries, bringing us closer to all kinds of practitioners, community groups and individual partners.
Fingerprint
The fingerprint is based on mining the text of the scientific documents related to the associated persons. Based on that an index of weighted terms is created, which defines the key subjects of research unit
resilience
Social Sciences
community
Social Sciences
Mental Health
Medicine & Life Sciences
mental health
Social Sciences
experience
Social Sciences
Network
Recent external collaboration on country level. Dive into details by clicking on the dots.

Cameron, J., Hart, A., Eryigit-Madzwamuse, S., Heaver, B., Hudson, C., Aranda, K., Rathbone, A., Maitland, J., Church, A., Walker, C., Haynes, P. & Gant, N.
1/02/18 → 31/03/22
Project: Grant
1/06/18 → 31/03/19
Project: Grant
Gearey, M.
,
3 Feb 2019
, (Accepted/In press)
Monsoon [+other] Waters.
Bremner, L. (ed.). London,
p. 155-163
Research output: Chapter in Book/Conference proceeding with ISSN or ISBN › Chapter › Research
Gearey, M.
,
2 Jan 2019
, (Accepted/In press)
In :

Teaching Geography.
Spring 2019
Research output: Contribution to journal › Article › Research › peer-review
Mary Gearey (Presenter)
Activity: External talk or presentation › Invited talk