Profile Information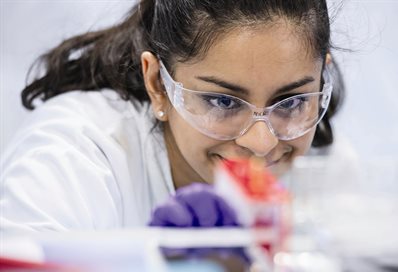 The Centre for Stress and Age-Related Disease comprises internationally recognised researchers that work on multidisciplinary projects at the biology-chemistry interface, to understand the role played by stress in the initiation and progression of age-related disease and to improve health and wellbeing in older people.
 The centre is unique in the UK; it has scientific expertise in examining the impact that a range of stressors (psychological, xenobiotic, oxidative and mechanical) have on the initiation and progression of age-related disease.
 Research takes advantage of the multi- and inter-disciplinary academic staff, with much of our research being conducted at the biology/chemistry interface, generating novel datasets and attracting significant  funding.
 A multidisciplinary approach allows us to not only understand the involvement of a range of stressors in disease initiation and progression but also allows us to develop novel ways of diagnosing and preventing disease. Our members collaborate locally, nationally and internationally with other academic institutions, charities, hospitals and businesses.
Our work focuses on three main areas of research: Chemical Biology, Cell Biology and Translational Science.
Our University of Brighton academic and postgraduate student members can be found on the profile pages. 
We also have the following members from Brighton and Sussex Medical School: Professor Gordon Ferns, Professor Pietro Ghezzi, Dr Snezana Levic, Dr Lisa Mullen, Dr Sandra Sacre.
Fingerprint
Dive into the research topics where Centre for Stress and Age-Related Disease is active. These topic labels come from the works of this organisation's members. Together they form a unique fingerprint.
Network
Recent external collaboration on country level. Dive into details by clicking on the dots.

Person: Doctor of Philosophy
4/09/18 → 3/09/21
Project: Research Councils / Government Depts.
Allan, I., Santin, M., Gard, P., Sarker, D., Chatterjee, C., Cooper, I., Cragg, P., Otter, S. & Forss, R.
1/09/16 → 31/05/20
Project: Grant
Sirjani, E., Migas, M.,
Cragg, P.
&
Dymond, M.
,
8 Feb 2020
,
In :

Additive Manufacturing.
33
, 101094.
Research output: Contribution to journal › Article
Sandeman, S.
, Zheng, Y., Ingavle, G.,
Ozulumba, T.
, Howell, C. & Mikhalovsky, S.,
Jul 2020
,
Carbon Nanomaterials in Biomedicine and the Environment.
Mansurov, Z. (ed.). Singapore,
p. 271
286 p.
Research output: Chapter in Book/Conference proceeding with ISSN or ISBN › Chapter
Patel, B.
,
Perez, F.
, Aronsson, P., Alothmani, R., Carlsson, T. & Winder, M.,
7 Feb 2020
,
In :

Pharmacology Research and Perspectives.
8
,
1
,
p. 1-8
e00564.
Research output: Contribution to journal › Article
Dipak Sarker
(Supervisor)
Activity: External examination and supervision › Research degree