Profile Information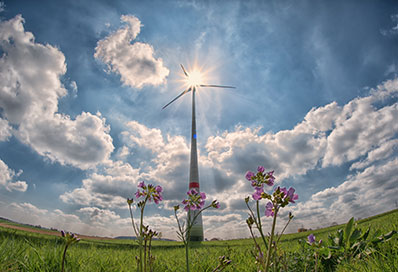 Unique in its approach, the Centre for Spatial, Environmental and Cultural Politics undertakes interdisciplinary research to address global and planetary challenges such as climate change, human migration, social inequalities and resource access/depletion.
We explore the environmental, spatial and cultural dimensions of ecological and social challenges in specific places, to offer new knowledge and practice for the creation of more sustainable and socially just societies.
Our work combines theories and methods from geography, the social sciences, the physical sciences, the arts, media and communication studies, and humanities, to offer interdisciplinary perspectives on large and small-scale ecological and social challenges. With a commitment to collaborative research, we co-create research projects with a range of non-academic partners from policy, communities, arts, education, and the public and private sectors, seeking to transform people's lives at the local, national and global level.
Fingerprint
The fingerprint is based on mining the text of the scientific documents related to the associated persons. Based on that an index of weighted terms is created, which defines the key subjects of research unit
climate change
Social Sciences
environmental policy
Social Sciences
narrative
Social Sciences
Paleolithic
Earth & Environmental Sciences
community
Social Sciences
Network
Recent external collaboration on country level. Dive into details by clicking on the dots.

Cameron, J., Hart, A., Eryigit-Madzwamuse, S., Heaver, B., Hudson, C., Aranda, K., Rathbone, A., Maitland, J., Church, A., Walker, C., Haynes, P. & Gant, N.
1/02/18 → 31/03/22
Project: Grant
Atkinson, H.
,
1 Mar 2019
,
Insiders/Outsiders: Refugees from Nazi Europe and Their Contribution to British Visual Culture.
Bohm-Duchen, M. (ed.). London
Research output: Chapter in Book/Conference proceeding with ISSN or ISBN › Chapter › Research › peer-review
Gearey, M.
,
3 Feb 2019
, (Accepted/In press)
Monsoon [+other] Waters.
Bremner, L. (ed.). London,
p. 155-163
Research output: Chapter in Book/Conference proceeding with ISSN or ISBN › Chapter › Research
Marlon Moncrieffe (Editor), Yaa Asare (Editor), Robin Dunford (Editor)
Activity: Publication peer-review and editorial work › Editorial work
Raphael Schlembach (Organiser), Deanna Dadusc (Organiser), Roxana Cavalcanti (Organiser)
Activity: Events › Conference
Roxana Cavalcanti (Visiting researcher)
Activity: Visiting position › Visiting an external academic institution