Profile Information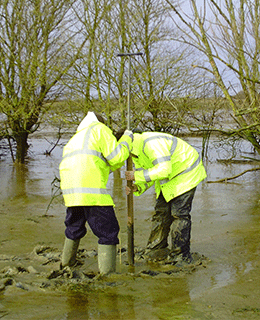 The Centre for Aquatic Environments is an innovative, interdisciplinary and impact-driven research centre with internationally excellent academics providing scientific evidence and people-focused solutions to optimise the responsible management of water resources and aquatic ecosystems.
We work with and advise regional, national and international organisations to help protect the environment and to support the diverse range of social and cultural values and benefits that derive from healthy aquatic ecosystems.  
We focus on three main research areas: 
Surface processes
Water and wastewater quality and treatment
Water services and water use
Fingerprint
Dive into the research topics where Centre for Aquatic Environments is active. These topic labels come from the works of this organisation's members. Together they form a unique fingerprint.
Network
Recent external collaboration on country level. Dive into details by clicking on the dots.

4/11/19 → 3/11/21
Project: Research Councils / Government Depts.
1/10/18 → 31/03/21
Project: Grant
1/03/14 → 31/03/22
Project: Grant
Ciocan, C.
,
4 Aug 2020
, The Conversation Trust (UK).
Research output: Other contribution
Trajano Gomes da Silva, D.
,
Ebdon, J.
, Okotto‑Okotto, J. OO., Ade, F., Mito, O., Wanza, P., Thumbi, S. M., Kwoba, E., Mwangi, T., Yu, W. & A. Wright, J.,
7 Sep 2020
,
In :

International Journal of Hygiene and Environmental Health.
230
, 113602.
Research output: Contribution to journal › Article
Corina Ciocan (Reviewer)
15 Aug 2020
→
31 Aug 2020
Activity: External funding peer-review
Corina Ciocan (Member of editorial board)
Activity: Publication peer-review and editorial work › Editorial work