Organisation profile
Profile Information
T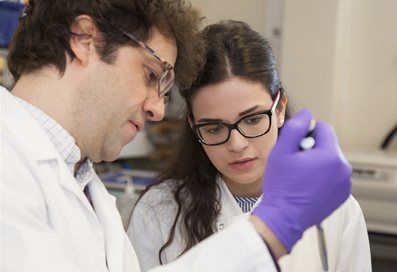 he research undertaken at BSMS aims to make a genuine contribution to the evidence and science underpinning clinical practice, and to benefit people and patients in their health and wellbeing.
We bring together the expertise of both the Universities of Brighton and Sussex to offer researchers the very best in research facilities and support. Close integration with the local NHS allows researchers to work directly with the local population, improving their health while answering fundamental biomedical and clinical questions. Our work is funded by a wide range of prestigious funders including the National Institute for Health Research, Wellcome Trust, Medical Research Council and European Union.

BSMS's five research departments focus on our areas of strength and critical mass. These range from Global Health and Infection, Neuroscience, Clinical and Experimental Medicine (including Biomedical Ethics), Primary Care & Public Health, to Medical Education. We host the Brighton and Sussex Clinical Trials Unit, which supports a wide range of health-related research, while the Clinical Imaging Sciences Centre is a landmark local facility and the Centre for Dementia Studies provides a platform for translational research in this important field. Visit bsms.ac.uk/research
Fingerprint
Dive into the research topics where Brighton and Sussex Medical School is active. These topic labels come from the works of this organisation's members. Together they form a unique fingerprint.
Collaborations and top research areas from the last five years
Recent external collaboration on country/territory level. Dive into details by clicking on the dots or

Somnath Mukhopadhyay, S., Smith, H., Grigg, J., Hogarth, F., Lipworth, B., Littleford, R., Milburn, K., Palmer, C. N. A., Pilvinyte, K. & Turner, S.

1/01/15 → 30/09/17

Project: Research
Tomsett, B.

,

19 Apr 2022

Research output: Other contribution

Eggink, E., Hafdi, M., Hoevenaar-Blom, M. P., Song, M., Andrieu, S., Barnes, L. E., Birck, C., Brooks, R. L., Coley, N., Ford, E., Georges, J., Van Der Groep, A., Van Gool, W. A., Handels, R., Hou, H., Li, D., Liu, H., Lyu, J., Van Marwijk, H., Van Der Meijden, M.,

& 13 others

,

9 Jun 2021

,

In: BMJ Open. 11

,

6

, e049762.

Research output: Contribution to journal › Article › peer-review

Balouch, S.

,

Zaidi, A.

,

Farina, N.

&

Willis, R.

,

29 Mar 2020

,

In: Dementia. 20

,

3

,

p. 899-918

Research output: Contribution to journal › Article › peer-review